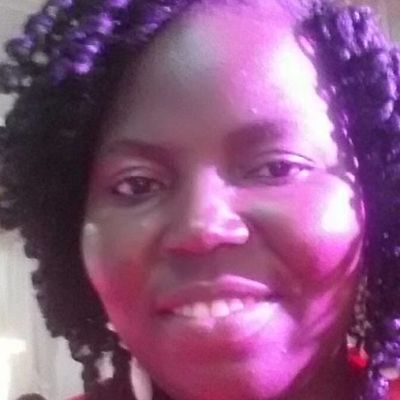 Oghenekowe H.
Verbal Reasoning Tutor
Proficient Verbal Reasoning Teacher
Verbal reasoning can be defined as the ability to understand and reason using words. This skill enables us to use our language skills in order to negotiate and explain within our environment. It is highly important we begin to teach our children the basics of the subject so they begin to develop the necessary reasoning skills from an early age.
About
I incorporate all the required factors that makes learning conducive and interesting for students, as I try to make my tuition comprehensive for my students using various analogies as my teaching tools so that my students can clearly understand what is being taught to them.
I am enthusiastic about teaching and I aim to help my students develop and achieve their full potential in their studies.
One of the advantages of one-on-one tutoring is that lessons can be targeted to address the individual needs and abilities of the student. This can range from slowing their approach to Maths questions to avoid making easy mistakes, using everyday examples to demonstrate scientific processes, and working out imaginative ways to teach concepts students have particular difficulty with.
Education
M.Sc Botany




Apr 2017 - Present

University of Lagos
Experience
Subject Teacher (Biology Teacher)




Aug 2008 - Jul 2009

Babalonma Secondary School

I taught Biology to students in the senior secondary section, I did this with the aid of a detailed lesson plan. I prepared the SS3 class for their WASSCE, JAMB and NECO examinations. I coordinated practical classes ensuring they were thoroughly grounded in the subject as a whole so they not just taught the theory aspects. I made use of revision questions to give a glimpse into how external examination questions are set.

Class Teacher




Sep 2014 - Dec 2016

Ford Nursery and Primary School

At Ford Nursery and Primary School, I taught students in the primary section. I taught them with the aid of a detailed lesson plan. I taught them Mathematics, English Language, Science, Verbal and Quantitative Reasoning, Home Economics. I monitored their strengths and weaknesses by giving out periodic evaluations and assessments to my students to help me ascertain the level to which they were able to understand assimilate what was taught to them. I gave periodic feedback to the parents and school authorities on how the children were faring and also their performance.

Experienced and Enthusiastic Private Tutor




Apr 2017 - Present

Prepclass Home Tutors

My strategy in tutoring is to make each subject interesting and important for my students. Igniting the interest to a subject is the first and crucial step in academic success. Breaking the complex concept into easy logical blocks, finding funny analogies and important connections with real life help my students achieve deep understanding of a subject. Telling my students a discovery story and letting them to "re-discover" the key concept is another powerful tool.
3 Reviews

Mrs. Adetumbi

Sep 2017

Ms. Henrietta is an exceptional teacher, she takes her to break down concepts in her teaching process. I recommend her to any parent seeking for an exceptional performance in the academics of their children.

Mr Fredrick

She is a good teacher.

Mrs Ayeni

May 2019

She is an exceptional teacher, thanks to her my daughter passed the three entrance exams she took including international exams