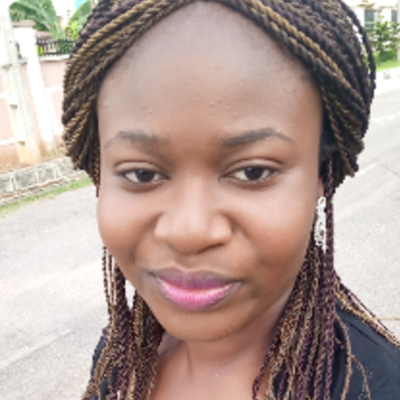 Patient Science Tutor
I am great at explaining and breaking down complex material in a way you will understand. If you learn best through visual queues and drawings, my style of teaching will match your learning ability. My goal is to teach students to understand the material, the why and the how it works and not just memorize it; once you can explain it back to me, it means you understand it. It also means when you get to the tough questions on your test you'll be able to walk yourself through the problem instead of relying on what you've memorized. Sometimes this means you might need help at the beginning of the semester so you don't fall behind.
About

STUDENT
FAVORITE
Prepclass Tutor Since: October 2017
My name is Omodolapo, I am a graduate of Chemistry from the Federal University of Agriculture, Ogun State. Teaching is what I am most passionate about because I love to be a part of a child's development when it comes to education, and i have been teaching Primary School Students Mathematics and Science for the past three years preparing them not just for Internal Examinations but External Examinations as well.
I guide my students towards impending exams or entrance tests by catering sessions to their particular needs and interests, while keeping sessions lively and fun. I try to make my students feel as comfortable as possible, because that is when they will produce the best work.
Most of the time, the ability is there and my job is to give self-assurance. I help students to shape and structure their ideas, packaging them in an engaging way that will also get the marks. I will often ask a student to teach something back to me to show their understanding.
My goal is to give students a set of tools to call upon in the exam, rather than directly spoon-feeding them answers. With the right tuition, any student can think properly, conveying an interesting and well-structured response to the question at hand.
Teacher

Jan 2011 - Dec 2011

Pampers International School

Prepared students for internal and external examinations

Teacher

Jan 2012 - Dec 2012

Great Minds International School

Prepared students successfully for examinations

Mathematics and Science Tutor

Dec 2017 - Present

Tutor Prepclass ng Ltd

Children learn best when they are thoroughly engaged in the lesson and the clear advantage of one to one lessons is that they can be tailored completely towards the individual. I believe identifying the child's learning style is essential, as is using the child's interests and hobbies to create personalised resources. I am enthusiastic and passionate about teaching and I aim to make my lessons as enjoyable and interesting as possible. My lessons are engaging and include a variety of activities and resources; children frequently use textbooks at school and therefore I try to break away from these and concentrate on finding other ways to teach. I like to help to build confidence and enjoy using rewards and praise throughout my lessons.
B.Sc Chemistry

Oct 2009 - Oct 2013

Federal University of Agriculture, Abeokuta