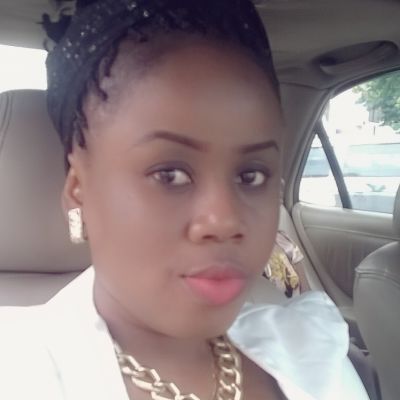 Okparagu R.
About
My name is Okparagu. I am a graduate of Microbiology from Abia State University.
I have over three years teaching experience. I have handled upper and lower primary students both in Mathematics and Basic Sciences, and helping them achieve educational excellence.
I believe that my responsibility as a tutor is not only to teach my students the necessary content, but also to provide them with all the necessary tools they will need to enjoy taking their learning far beyond our sessions.
The first of these tools, which can never be overstated, is a genuine interest in the subject.
Once that interest is achieved, it becomes much easier for students to motivate themselves, and acquire skills which will help them extract as much joy as possible from all their future learning.
I also like to engage my students in conversations that takes us well beyond the sometimes restrictive syllabus.
The second major tool i aim to pass on to my students is the ability to organize their own thoughts. A well organised mind is much more adept at problem solving, because it grants students the ability to take a step back and see the bigger picture.
I help my students to do this by talking often and in depth with them about problem solving in general, and how we can apply the same techniques across a huge range of subjects and questions.
It has often been said that education is less about learning facts by rote and more about training yourself to think about the world in a different (and hopefully more useful) way.
The last and perhaps the most important tool is confidence. Building a child confidence in confronting a particular subject,for example Mathematics, enables the child develop more interest in the subject matter.
As an aside, I am also a great advocate of allowing students to quantitatively track their own progress through results in mini-tests and exercises. I find that if a student can clearly see the progress that they have made so far, then the hurdles that they have yet to jump seem just that little bit more manageable. Helping students to track their own progress is especially helpful during revision time, when a sense of progress can really help combat those familiar revision blues.
Education
B.Sc Microbiology




Oct 2013 - Sep 2016

Abia State University
Experience
Mathematics and Basic Science Tutor




Sep 2017 - Present

PrepClass Ng Ltd

My main goal is to identify any problem areas the student is experiencing with the school syllabus, and to address these appropriately using a range of techniques. I seek to make learning fun, and often find that this can be achieved by showing how and why a topic is meaningful. I encourage students to participate fully in the planning of learning goals and in assessing the learning outcomes. With older students in particular, i endeavor to encourage critical thinking and to broaden their understanding of their subject.