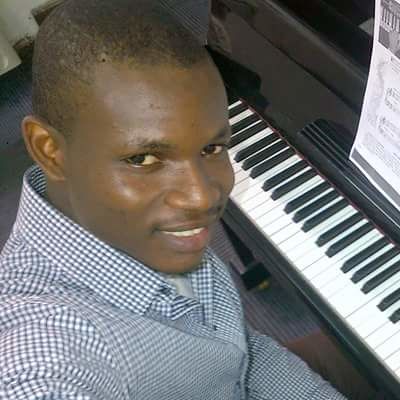 Olaide S.
Levels Taught: Lower Primary, Upper Primary, Junior Secondary, Upper Secondary, Professional Exams
About

STUDENT
FAVORITE
Teaches students: Ages 3 - 18, ABRSM
My name is Olaide, I am a Music Teacher, I posses a certificate of the ASSOCIATED BOARD OF ROYAL SCHOOL OF MUSIC in the grade 5 theory of music. I have a 3 years progressive teaching experience in music. My passion is and has always been teaching kids and older beginners Music. I have taught students who have successfully sat for Music exams and passed successfully with high grades...
I am a professional at taking Music theory and Piano Practical classes.
Music Teacher

Jan 2018 - Jul 2018

VGC Recreation Club, Lagos Nigeria.

I taught Music Theory and Piano Practicals.

Music Teacher

Apr 2017 - Nov 2017

Private Tutor

I prepared a student for MUSON exams in Music Theory and Piano practicals
B.Tech Music

Jun 2016 - Nov 2017

Associate Board of Royal School of Music, London.