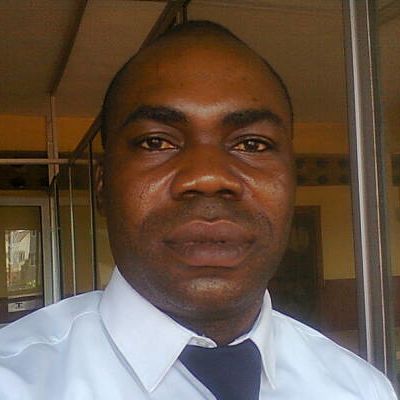 Olalekan S.
About
My name is Olalekan, I am a graduate of Physics Education from Lagos State University.
With over ten(10) years of teaching experience, i have taught students Mathematics and Physics, preparing them for IGCSE and O level Examinations.
My tutoring style is a combination of rigor and discipline in an environment that is engaging and relaxing. I ask questions of my students to help them articulate their learning process. I also encourage students to develop structure in how they approach problems: a skill that is invaluable whether when reading or solving a complex mathematics problem.
In today's educational world, students are too often afraid to ask questions. I have often observed that these questions are not only very insightful but are extremely helpful to students in clarifying their own conceptual understanding. I have a relaxed style of teaching while actively encouraging my students to ask questions after which we then discuss it.
As someone who has always loved to learn, I pass on that passion to all of my students. It's important to me to not just teach them the hard facts, but to push them to think deeper and inspire them to want to succeed.
Education
B.Sc Education & Physics




Mar 2003 - Present

Lagos State University
Experience
Experienced Maths and Physics Tutor




Jul 2017 - Present

Experienced Tutor Prepclass ng Ltd

As a tutor, i Work with students to improve their skills in Mathematics and Physics by Preparing detailed lesson plan before class, detailing the goal for the class and the, materials needed and the time frame to achieve the goal. During the class, i Evaluate the students' progress and discuss the results with students and make corrections where necessary and give practice homework questions to the students to ensure what has been taught remains fresh in the students memory before the next class. Work with students to improve their skills in Mathematics and Physics by Preparing detailed lesson plan before class, detailing the goal for the class and the, materials needed and the time frame to achieve the goal. During the class, i Evaluate the students' progress and discuss the results with students and make corrections where necessary and give practice homework questions to the students to ensure what has been taught remains fresh in the students memory before the next class. Work with students to improve their skills in Mathematics and Physics by Preparing detailed lesson plan before class, detailing the goal for the class and the, materials needed and the time frame to achieve the goal. During the class, i Evaluate the students' progress and discuss the results with students and make corrections where necessary and give practice homework questions to the students to ensure what has been taught remains fresh in the students memory before the next class. Work with students to improve their skills in Mathematics and Physics by Preparing detailed lesson plan before class, detailing the goal for the class and the, materials needed and the time frame to achieve the goal. During the class, i Evaluate the students' progress and discuss the results with students and make corrections where necessary and give practice homework questions to the students to ensure what has been taught remains fresh in the students memory before the next class.

Mathematics Teacher




Sep 2015 - Present

Resogade Hall Schools

I teach mathematics starting from the fundamentals to complexities

Mathematics and Physics Teacher




Jun 2006 - May 2014

Rasava College

I prepared students for WAEC in mathematics and physics