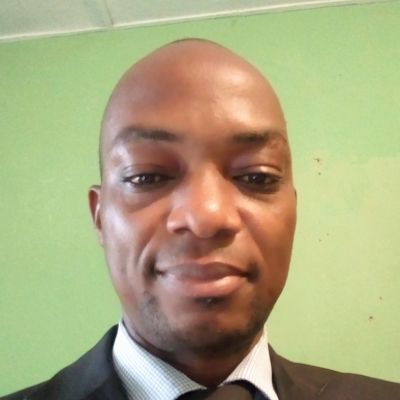 Olanrewaju O.
Senior Secondary Economics Tutor
About
My name is Olanrewaju, I am a graduate of Mathematics Education from the University of Ibadan, Nigeria. I have 11 years of teaching experience covering Mathematics ( Cambridge IGCSE and A level), physics, and International Examinations (eg SAT, GMAT, GRE & Canadian OSSD).
I have produced excellent students most of which are currently studying in top universities in Nigeria and abroad. I have 100% of students achieving A*-C in Cambridge examinations, 95% 1300-1550 in SAT, 95% 600-760 in GMAT and 100% 3+ and 4+ points for OSSD students.
My approach to tutoring begins with getting to know each student - their interests, their perceived strengths and weaknesses and then together coming up with a set of learning goals defined by them.
The most important aspect of tutoring is building a student's confidence in their own abilities, which I believe is best achieved in a relaxed atmosphere where they feel free to explore ideas, ask questions and are not afraid to make mistakes.
For students preparing for exams, we work extensively on exam technique, breaking down what can often seem like an extremely daunting endeavour into manageable tasks where they understand exactly what is being asked for by the examiners. I am encouraging, very friendly and try to make my lessons as fun as possible, to help each student reconfigure their relationship to subjects they find challenging.
One of my favourite methods of ensuring students truly understand a topic is to get them to teach someone else the topic, be that their mum and dad, their friends at school or even me, their tutor. Not only does teaching someone else what you've just learnt repetitively drill the subject back into your own mind, but explaining it out loud and guiding someone else through the learning process is a remarkably good way of ensuring you know it yourself. Indeed Aristotle is attributed to have said "those that know, do; those that understand, teach."
Education
B.Sc Education & Mathematics




Apr 2002 - Mar 2007

University of Ibadan
Experience
A level Math teacher (part time)




Sep 2017 - Present

Cambridge college

Preparation of students for Cambridge A level Mathematics examinations and UK Foundation Mathematics final examination

Teacher of A level and international examinations




Jul 2017 - Present

Wisdom House College

Preparing students for Cambridge A level examinations. Preparing students for international examinations ( SAT, GMAT, GRE etc)

Mathematics teacher




Sep 2011 - Aug 2016

Global International College

Cambridge A level Mathematics teacher UK Foundation Mathematics teacher and Coordinator. Teacher of Ontario Secondary School Diploma (OSSD) Mathematics.

SAT Maths, GMAT, Mathematics and Economics Tutor




Apr 2015 - Present

Tutor Prepclass ng Ltd

I believe that best results are achieved when students are given the freedom to formulate their own opinions, before having these sensitively challenged. Asking testing questions is central to my approach in every lesson, and I aim to equip my tutees with an intellectual confidence that will serve them well in tricky exams and beyond. This approach also demands flexibility on behalf of the tutor and, as a result, I always make sure to tailor lessons and schemes of work according to the exact requirements of each student.