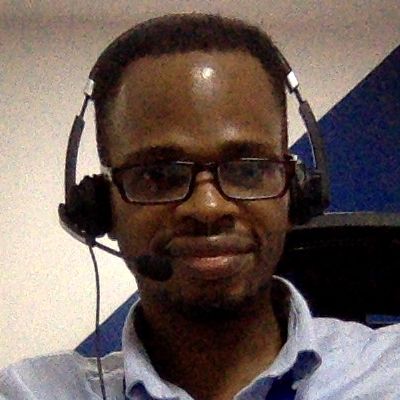 Olusola O.
Physics Tutor
Qualified Physics Tutor
I particularly enjoy giving "handles" to some of the trickier concepts in physics. What *is* moment of inertia? What *is* electric potential, and why is it used? What *is* flux, and why is it so important? More than just defining these concepts and many others with formulas, I try to give them context and meaning. This gives students something to "grab onto," so that the variables in the formulas start to exist not just as numbers but as things in the world. In my experience, this leads to better understanding (and better grades).
About
My name is Olusola, I am a graduate of Geology from the University of Ibadan. I am a detailed person who strives for quality in all I do. In have taught SS3 students chemistry and mathematics, preparing them for WAEC and Jamb.. I am confident in my ability to produce the quality and standard required as a home tutor on the subjects taught if given the opportunity. I try to explain complex aspects of a subject in the simplest terms for good understanding and application.
I have come to conclude that the benefits of an academic education are fruitless unless that knowledge can be conveyed in a considerate manner to foster effective learning. Without the ability to relate, education cannot successfully be provided or retained. I enjoy utilizing my soft skills to expand students' breadth of knowledge in a manner that they can relate to.
Private tutoring is a wonderful way to teach. Doing one-on-one lessons offers the ability to gear every moment to suit each person's unique outlook, thus generally achieving quicker results. I believe the key is to first get an understanding of a student's motivation, learning technique and interests, then plan and tailor classes carefully and accordingly. Situations and attitudes often change, however, so as a tutor it is also essential to be alert, empathetic and flexible to ensure the best results.
Hard work and dedication are also crucial to achieving your goal, and throughout my classes I look for ways to get students enthused and keen to put in the time, which will help them with independent study. It is only when I think they are working to the best of their ability that I am satisfied.
Education
M.Sc Geology




Jun 2014 - Present

University of Ibadan
B.Sc Geology




Sep 2006 - Jan 2011

Obafemi Awolowo University
Experience
Mathematics, Physics and Chemistry Tutor




Jan 2017 - Present

Tutor Prepclass ng Ltd

My goal is to be able to give the student the confidence and the skills necessary to tackle exams in their subjects. I believe that it is important to track a student's progress with exercises and exam-style questions. When a student sees an improvement in their abilities, the confidence-boost they receive really demonstrates how valuable tutoring is.