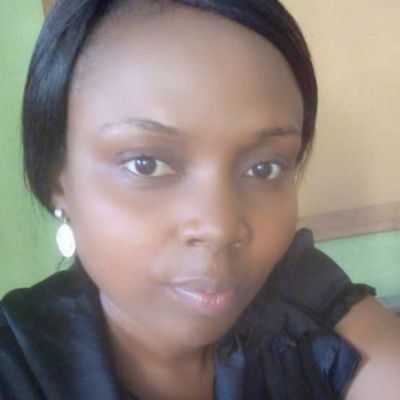 Omojuwa K.
Pictures Reading Tutor
Dedicated Teacher
With Pictures Reading, the child/student must decide for themselves what is happening in the book, which leads to questions: What do you think? What does my friend think? Is the character happy or sad?
Pictures reading helps children develop a sense of self long before they can read, children respond to images in an effort to place themselves and the others in their lives into the world around them. It is therefore highly important for children from their early years to begin with Pictures Reading.
About
Teaching kids has been the most rewarding experience; it allows me to impart some of my love for learning and gives me the satisfaction of helping and guiding a pupil to discover their own abilities and the confidence to do the work.
I treat my pupils as individuals - that is, I don't patronize them as I find that having a good relationship and enjoying our time together helps the work process and builds confidence. I like to discuss a subject beyond the set syllabus and imbue my pupil with the desire to discover further. The syllabus can be dull and confining - I believe it is important to show how much more there is out there to learn and enjoy.
I am reliable, flexible, kind, firm and detail-oriented. I place great emphasis on sound foundations, good organisation and exam technique. I seek to stimulate my student's curiosity in the subject. I will also give the student practical guidance for tackling texts, revision and tests.
My approach has consistently yielded higher academic achievement and better motivated students.
I tailor my teaching for each child and have substantial prior experience to draw upon.
Education
B.Sc Adult Education




Feb 2010 - Oct 2014

University of Lagos
Experience
Language tutor




Jan 2015 - Present

Western College

Presenting lessons in a comprehensive manner and using audio/visual means to facilitate learning. •Providing individualized instruction to each student thereby promoting interactive learning. •Creating and distributing educational content (notes, summaries, assignments etc). •Assessing and recording students' progress and providing grades and feedback. •Creating rigorous lessons that are aligned with the subject curriculum. •Planning and executing educational in-class and outdoor activities and events. •Collaborating with other teachers, parents and stakeholders and participating in regular meetings. •Observing and understanding students' behavior and psyche and reporting suspicion of neglect, abuse etc.

Class Teacher (Nursery 2)




Sep 2009 - Sep 2010

Olatunde Nursery and Primary School

I taught students in Nursery 2. I liaised with parents on how to harness their potentials and also provide them with details on how the children are faring. I created activities to keep them busy and interested at every point in time. I taught them how to read their alphabets, count numbers and also prepare them for their transition into the primary section.