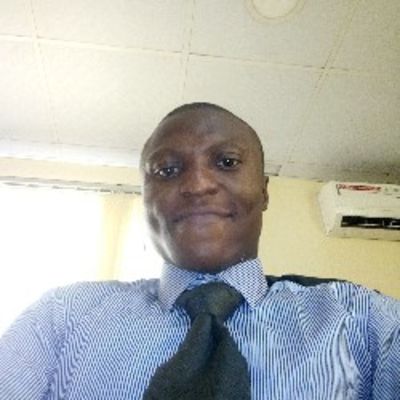 Jonathan O.
Basic Computing Tutor
An experienced teacher
I think the most important quality in any tutor is patience. My first step is to perform an assessment of the student; this, along with a comparison of the student's academic goals, forms the basis of our lesson plan. I listen closely to the family's goals in order to tailor my approach specifically to that student.
About
I have more than 3 years experience as a secondary school math teacher in Lagos, during which over 50 of my students passed various school examinations. In addition, I have great IT proficiency.
I am reliable, flexible, kind, firm and detail-oriented. I place great emphasis on sound foundations, good organisation and exam technique. I seek to stimulate my student's curiosity in the subject. I will also give the student practical guidance for tackling texts, revision and tests.
I tailor my teaching for each child and have substantial prior experience to draw upon. My aim is to provide effective and meaningful tutorials through careful and detailed explanation of theory. In addition to this approach to tutorial structure, I will ensure there is effective use of discussion and analysis between myself and my students in order to successfully understand new concepts or just revise learnt material effectively. I look forward to passing my enthusiasm to my students.
I often employ a dual method of demonstration and discussion, with the use of everyday life experience in teaching. This broadens the students imagination and understanding.
Education
B.Sc Library and Information Science




Sep 2008 - Jun 2013

University of Ilorin
Experience
Supervisor




Jan 2018 - Aug 2018

Vidalista Ltd

Supervising farm works and operations Interview newly employed farm workers. Take stock of available farm equipment, machines and make recommendations for restocking. Keeping records of purchases, general expenses and daily farm activities. Negotiating with clients, scheduling and attending meetings with customers and investors at the head office.

Mathematics and Computer Teacher




Mar 2016 - Dec 2018

Henchas Success College

Conduct an assessment with my students before I begin to plan the style of tutoring that best fits them whilst preparing for the examination 2. Creating interesting lesson notes and drawing out interactive plans to carry out these lessons. 3 Created and maintained a serene and fun learning environment while also keeping the students occupied with learning enabling activities. 4. Gave out Classwork and Homework to assess the assimilation of the students while also correcting them if they err.