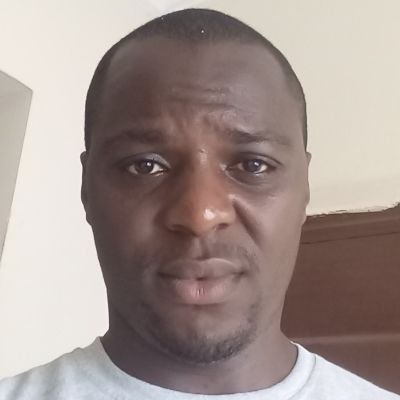 Emmanuel O.
Physics Tutor
Professional Physics Tutor
As a physics tutor, the first thing i do is not only to teach my students the necessary physics content, but also to arm them with all the necessary tools they will need to enjoy taking their learning far beyond our sessions.
The first of these tools, which can never be overstated, is a genuine interest in the subject! Once that interest is sparked it becomes much easier for students to motivate themselves, a skill which will help them extract as much joy as possible from all their future learning.
I also try to work on the confidence of my students because Physics can be hugely daunting to tackle. So i teach my students how to break down problems into smaller chunks thereby turning a daunting mountain of a question into a series of manageable mole hills.
About
My name is Emmanuel, I am a graduate of Physics from the University of Lagos.
For five (5) years, I have successfully taught students in both Junior and Senior Secondary schools, preparing them not just for internal school Examinations but for external Examinations such as WAEC and JAMB.
The needs of every student is unique and one on one tutoring, offers the ideal environment to adapt to individual students' learning styles. Personally, I love the process of forming questions that are tailored to the students in order to give them a deeper insight into a topic. I always make my students feel that every topic or idea they come across is something that they could have invented themselves given enough time and the correct initial line of thought. That is why when teaching Mathematics for example, i teach the reason behind each formula and result, rather than just teaching how to apply the formula to a question and this has proven to be more effective.
Education
B.Sc Physics




Oct 2010 - Sep 2014

University of Lagos
Experience
CEO




Sep 2014 - Present

Gradeboost Educational services

I tutor and train learners that have different needs and are preparing for several examinations. I also monitor and train my tutors to effectively achieve set targets in assigned homes. I am available to handle classes that are available in the early hours of the day

Mathematics, Physics and Chemistry Tutor




Feb 2015 - Present

Prepclass ng Ltd

As a Mathematics and Science Tutor, the first thing I do when preparing for classes is to create a good lesson plan. Good lesson planning is essential to the process of teaching and learning. Then I establish a positive learning environment, accepting each student's individuality. Then I ensure I have the full attention of the student by making learning practical and relatable to each student. I assess the students to ensure that the attention is maintained by giving them class work which I go through for corrections. I summarize the day's work and give out assignment so that what has been taught is not easily forgotten