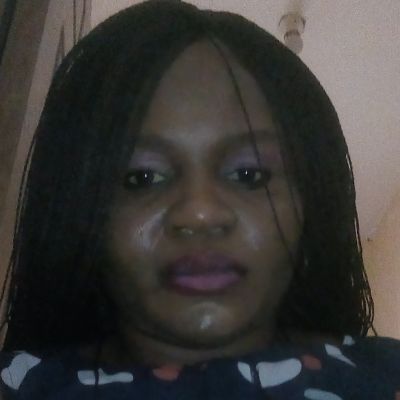 Onyinye A.
Public Speaking Tutor
Passionate and Proficient Public Speaker
Public speaking is also known as oration. It is the process or act of performing a speech to a live audience. It is deliberately structured to perform three general purposes: to inform, to persuade and to entertain. Public speaking is commonly understood as formal, face-to-face speaking of a single person to a group of listeners. It can be governed by different rules and structures.
For example, speeches about concepts do not necessarily have to be structured in any special way. However, there is a method behind giving it effectively.
Communication is the backbone of our society. It allows us to form connections, influence decisions, and motivate change. Without communication skills, the ability to progress in the working world and in life, itself, would be nearly impossible. Public speaking is one of the most important and most dreaded forms of communication by many individuals.
The capacity to put words together in a meaningful way to reflect thoughts, opinions, and feelings provides an individual with the following advantages:
It gives you the ability to inform, persuade, and direct people(subordinates and superiors) . Individuals seek to develop their speaking skills to such a level that they are transformed into master communicators. Speaking clearly and confidently can gain the attention of an audience, providing the golden opportunity for the speaker to make the message known. Wise is the speaker who gains and then holds the attention of an audience, with well-chosen words in a well-delivered presentation, forming a message that is effective, informative, and understood.
It makes you stand out from the rest. When one thinks of speaking skills, one tends to think of it as a common skill. The ability to stand before others and speak effectively is not an ordinary ability. Many people are deathly afraid of public speaking; others have little ability to form thoughts into sentences and then deliver those words in a believable way. The bad news is that at any given moment the world has precious few with the speaking talents of, say, Winston Churchill or John F. Kennedy. The good news is that a speaker whose skills are honed and developed with constant application and hard work can stand out.
It provides the individual with the ability to benefit derivatively. Well-developed verbal skills can increase one's negotiation skills. Self-confidence is improved. A growing sense of comfort comes from speaking in front of larger and larger audiences. A reputation for excellence in speaking can accrue over time, thereby imparting a certain credibility to the speaker.
Excellent public speaking skills can also lead to career enhancement. Employers have always valued the ability to speak well.
It is, and always will be, an important skill, and well worth the effort in fully developing.
About
As an enthusiastic and personable teacher, I look for every opportunity to engage students with their work and ensure their potential is being fully realized. I believe there's no such thing as a stupid question, and teaching students to be comfortable in uncertainty is an integral part of properly learning a topic - very often, a tentative response will be on exactly the right path to the answer!
Over the years, my experience as a teacher has made me understand that no two students are the same, and so I strive to create an individualized approach tailored to each child's strengths and areas of focus is not a bonus in tutoring, but a necessity.
Through this, alongside a detailed knowledge of the curriculum and exam specifications, I aim to fully equip each student with the confidence and know-how to not only achieve their goals, but crucially keep an eye on the 'bigger picture' and enjoy the learning experience!
Education
B.Tech Education




Nov 2013 - Mar 2015

NATIONAL TEACHERS INSTITUTE (NTI) KADUNA
BA English and Literary Studies




Feb 2005 - Nov 2007

Nasarawa State University
Experience
Class Teacher/Subject Teacher (English Language)




Aug 2013 - Oct 2014

Clever Field International School

As a class teacher and subject teacher at Clear Field International School, I taught students in Year 2 to 5. I taught Literacy, English Language, Numeracy, Phonics, etc. I did this with the aid of a detailed lesson plan which was created on a weekly basis in accordance with the Nigerian and British curriculum. I made use of materials made available to me by the school and other online materials derived from my own personal research. I liaised with other teachers, parents and the school management on how to best harness the potentials of every child effectively. I also provided feedback on a periodic basis to each parent on how the children were faring in class.

Class Teacher and Subject Teacher (English Language/Civic Education/Pre-Vocational Studies)




Oct 2014 - Aug 2017

Nigerian Turkish International School

I taught English Language, Civic Education and Pre-Vocational Studies to students. I taught with the aid of the British curriculum and my process of teaching English Language required me to incorporate all aspects of the subject into my lesson plan. These aspects include: Grammar, Phonics, Diction, Essay Writing, Reading, etc.