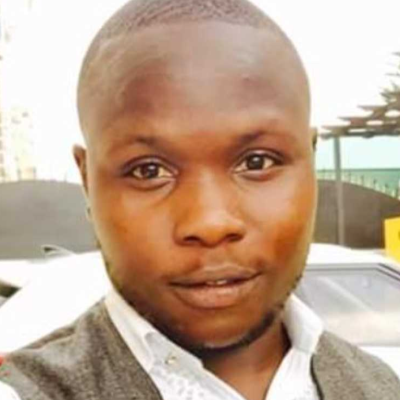 Christian O.
MCAT Tutor
Exceptional MCAT Tutor
The Medical College Admission Test is required for admission to most medical schools. It is a computer-based test and it is structured to test physical and biological sciences, verbal reasoning, and writing skills in applicants.
In preparation for this examinations, I always encourage my students to try to not be overwhelmed as that could affect their performance as well.
Depending on the time-frame available for preparation before the examination, we would work from the basics in each of the subjects (Biology, Biochemistry and Physics, etc) that the student has done before at school, I will teach like the student has no prior knowledge of the subject at all, we will then gradually build up in our level of difficulty.
For the Critical Analysis and Reasoning Skills aspects, we would make use of online practice passages to help the student get better at it.
Once we are certain we have covered all of the basics, we would then start working with practice questions to help the student figure out how the questions are phrased and also help them pick up on patterns and tricks usually used the MCAT examiners.
We would have mock examinations which will also be carried out within the exact time-frame of the MCAT examinations because it is not only important that the student has knowledge, it is of utmost importance as well that the student is able to put this knowledge down in record time.
About
My name is Christian, I am an experienced, talented teacher who is committed to maintaining high standards of education with emphasis on developing my students.
I have a strong passion for teaching, relating with young individuals, inculcating knowledge and moral values in students.
I am very conversant with the current educational curriculum and system and also highly proficient in Computer related skills with a Diploma certificate in Data processing.
I have a strong knowledge of pure sciences and I'm very skilled in preparing students for various examinations in which they have excelled greatly
My methods of teaching involves assessing students strengths and weaknesses and finding the best ways to harness it for optimum results as well as interactive sessions to get them engaged in the process. I also include lots of assignments to be able to confirm proficiency on the students part. I look forward to helping young ones strive for excellence.
Education
B.Sc Anatomy




Aug 2008 - Jan 2012

Nnamdi Azikiwe University
M.Sc Public Health




Sep 2016 - Oct 2018

Nnamdi Azikiwe University
Experience
Clinical assistant NYSC




Aug 2014 - Aug 2015

National Hospital

Performed administrative duties as well as served as a clinical staff in the department of histopathology at the hospital.

Assistant Brand Manager for Glucose B




Oct 2018 - Present

Bryan Monroe Limited

I work as the assistant brand builder for glucose D.
4 Reviews

Mr. Olowookere

Feb 2018

Christian is an exceptional teacher.

Mrs. Anene

Oct 2018

He is a really great teacher, takes his time to understand his students, takes his time to explain topics. My son really enjoys his sessions. I recommend to parents and basically anybody seeking a topnotch tutor.

Mrs. Sarah

Dec 2017

Mr. Christian is a passionate individual.

Jane

He is very eager about passing his knowledge and I enjoy that about him.