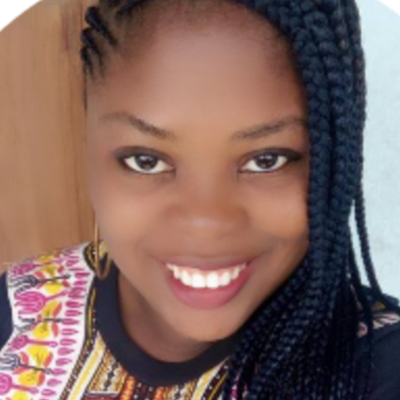 Grace O.
Mathematics Tutor
Experienced Mathematics Tutor
Teaching Mathematics has been the most rewarding experience; it allows me to impart some of my love for learning and gives me the satisfaction of helping and guiding my students to discover their own abilities, and the confidence to do the work.
I treat my students as individuals - that is, i don't patronize
them, as i find that having a good relationship and enjoying our time together helps the work process and builds confidence.
About
My name is Grace. I am a graduate of
Guidance and Counselling, from the University of Lagos.
Having six years experience teaching Mathematics, i always feel that my tutoring methods must be adapted to my student`s personality, interests and capabilities.
I strive to make my lesson environment fun and exciting. Lesson process should not be seen as a chore but rather a comfortable place to express yourself and to know new things.
It is important to engage and excite my students in a way which is sometimes overlooked in the classroom. My main aim is to help my students build confidence in themselves, which in turn allows them tap into their individual strengths and enable them to tackle difficulty areas.
When teaching a subject like Mathematics, which is often seen in schools as being difficult, and this mentality makes it easy to fall behind. But a one on one case, enables me to really spend as much time necessary on tricky concepts in Mathematics.
I encourage my students to ask me anything, even if they feel that they should know the answer, or perhaps were unable to ask their school teacher.
I aim to build a high level of confidence in my students that will enable them to take Mathematics in their stride, be well equipped to tackle forthcoming concepts and problems in the classroom environment, and above all, to enjoy their studies.
Education
M.Sc Educational / Psychology Guidance And Counselling




Aug 2016 - Present

University of Lagos
B.Sc Education & Economics




Jun 2007 - Nov 2011

University of Benin
Experience
Mathematics Tutor




Jun 2018 - Present

PrepclassNg Ltd

I aim quick to build a supportive and reassuring relationship wiith my student. I use a variety of teaching methods to reflect various learning styles. I like to set challenging, thought-provoking tasks and always aim to make my student as confident as possible in their studies. I always ensure they have an explicit and thorough understanding of how their work will be assessed in examinations.

Mathematics Teacher. HOD of primary Mathematics




Feb 2014 - Present

Refiners Schools

I teach year six mathematics as a teacher. As the HOD, I lead, manage and develop the department and ensure it achieves the highest possible standard through regular trainings and appraisals and at the same time pass new information to increase the standard of mathematics teaching and learning process.

Math teacher, HOD




Jan 2014 - Present

Refiners Schools

I have taught year 4 ,5, and 6 mathematics at different years. I have been teaching class 6 for the last 2 years. I deliver planed math lessons organised in stages using various teaching methods and instructional materials both audio and visuals. I organise internal quiz's, and prepare the pupils for external quiz's. I generate indoor and outdoor math games and activities for all kinds of learners and give after school lessons. As the HOD, I pass important information to members of the department, and create platform for effective communication between school management and teachers, organise trainings for the department, supervise lessons and give counsel.