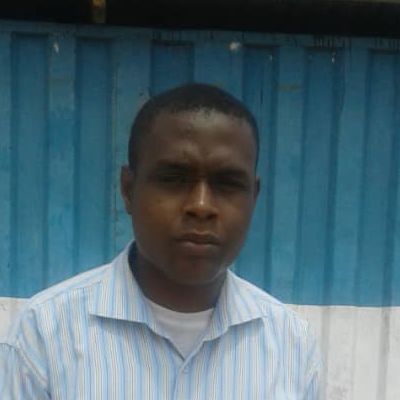 Oyem E.
Senior Secondary School Biology Tutor
About
I am smart, creative, a mentor, a coach with the mental capability to bring the best out from any child through tailored skills available at my disposal to make a child become an erudite scholar and a leader.
I have in particular come to understand the value of sharing learning objectives and success criteria with children. Knowing exactly what is expected and how they can achieve it, allows children to focus more clearly on tasks given to them. This also facilitates effective self and peer assessments, as there are clear criteria and objectives to assess against, encouraging children to take more responsibility for their own learning.
Progression needs to be planned for, so that as children work and explore at their own pace, there is always something else ready to move them on and take them further in their learning. When I prepare lessons, I make a conscious effort to ensure I am not just catering for visual learners like myself, but try to see lessons through other learners' eyes.
My views on learning styles have been influenced by the work of Howard Gardner. He believes that we have multiple intelligence and that every child has the potential to be gifted, but that this can present itself in many different ways. Therefore, all children have their own preferred learning style, which best suits their intelligence. As a teacher, I feel I can best meet children's learning needs if I am aware of the learning style suited to them.
I have taught Physics IGCSE and CHECK POINT, Chemistry and Biology Check point and I can also take Geography, with most of my students having 100% success of A* to C, and all 100% success in check point Science. I also make use of ICT to enhance my lessons with interactive white boards, the internet, videos, voice and sound clips, digital cameras and work sheets. I have worked with other teachers to plan the curriculum I have worked as an examination and entrance examination officer, delivered an assembly to two year groups; attended a parents' evening, staff meetings and INSET days; been on school visits, including helping to organize two and writing the risk assessments; observed and helped run after school clubs; and contributed to the classroom environments through interactive displays.
I have learnt how to identify and find ways to effectively aid the learning and meet their needs in ways which appeal to and best help them develop, gain a beneficial experience from their education and achieve their full potential. I have incorporated some of my learning in my final practice, as there was an autistic child in the class. I ensured that his learning needs were planned for and his TA was fully aware of what was expected.
My teaching experience, has confirmed my belief that teaching is one of the most challenging, demanding, exhausting but varied and exciting careers there are. This is so important, being privileged to be such a vital part of so many young lives and making a real difference.
Education
M.Sc Geology




Sep 2016 - Dec 2017

University of Nigeria
B.Sc Geology




Sep 2008 - May 2013

University of Nigeria
HND Science Laboratory Technology




Aug 2009 - Dec 2011

Institute of Management and Technology Enugu
ND Science Laboratory Technology




Aug 2006 - Dec 2007

Institute of Management and Technology Enugu
Experience
Subject Teacher/ Lab Technician




Aug 2015 - Present

Meadow Hall College

 Liaising with academic staff to discuss timetables, equipment requirements and work plans;  Running trials of experiments prior to classes and then demonstrating techniques for experiments;  Preparing equipment and chemicals i.e. Solutions and putting health and safety in check before lessons - from test tubes to state-of-the-art microscopes;  Maintaining and repairing equipment and laboratory apparatus;  Record keeping, e.g. for students' practical sessions, tracking methods, results, etc;  Ensuring that equipment is properly cleaned and that chemicals, drugs and other materials are appropriately stored;  Cataloging recordings and making them available when requested.  Supporting the work of teachers in classes and laboratory sessions and giving technical advice to staff and students;  Working with individual students and supporting them;  Obtain quotes from suppliers, prepare and submit quotations to the management  Follow up on all submitted requisition  Receive and process Purchase Orders (PO)  Work within established supply chain procedures for requisition processing, validation, payment, delivery and invoicing.  Managing the stock control of chemicals and equipment;  Ensuring that all health and safety procedures are understood and followed correctly;  Coordinating work in the laboratory to ensure efficient use is made of expensive pieces of equipment.  Coordinating science week and fair for the whole school.  Conducting test such as hardness test for water, TDS test, DO test, turbidy, chlorine test, PH test, flow rate and other test within the Physics and Biology such as culture, use of spectrophotometer, flame photometer, High performance liquid chromatography,Incubator,e.t.c  Preparing solution to standard  Follow the British system of disposal hazardous waste  Preparing Health and Safety report of every practical.  Procurement of Chemicals and reagent into the laboratory.  Teaching Cambridge Science curriculum (Physics).

Subject Teacher and Laboratory Technician




Oct 2013 - Aug 2015

Hope Group of Schools

 Create daily lesson plans and learning activities for students based on national, local and school standards in science education and research and knowledge of developmental behaviors.  Deliver high-quality, engaging instruction in the form of discussion, direct teaching, demonstrations and independent practice using a variety of proven methods.  Differentiate lessons when needed to give all students access to the curriculum regardless of disability, instructional level, English proficiency or level of interest in the subject.  Evaluate student performance on tasks established by the standards using different methods such as observation, performance-based tasks or other standard test practices.  Maintain a safe, orderly and supportive classroom by modeling expected behavior and standards, promoting positive interactions and quickly addressing behaviors that are not in line with the school discipline plan.  Communicate with parents regarding student progress, potential and behavior periodically through phone or electronic means and at parent and teacher conferences.  Improve skills and knowledge in teaching by regularly taking classes, attending workshops and discovering new methods of delivering exciting content to students.  Liaising with academic staff to discuss timetables, equipment requirements and work plans;  Running trials of experiments prior to classes and then demonstrating techniques for experiments;  Conduct tests such as hardness test for water, TDS test, DO test, turbidy, chlorine test, PH test, flow rate

Special Needs Teacher




Aug 2015 - Present

Meadow Hall College

Provide support for children with unique needs, serves as an advocate and a teacher, I also work as a classroom teacher, counsellor and write individualized education programs (IEPs) for children who are struggling academically, socially and personally. Conduct assessment, instructional planning and teaching, work with students who have behavioral issues, learning disabilities, visual impairment, autism.