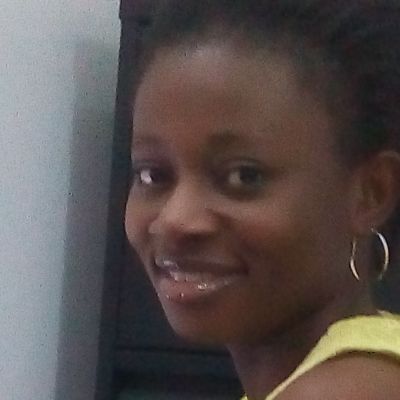 Experienced Mathematics Tutor
As a teacher, I understand how daunting the subject mathematics can be. My aim therefore in teaching this subject is to ensure I break down complex topics to simple and easy to understandable bits so that my students can understand properly.
About

STUDENT
FAVORITE
My name is Agbaje Oyindamola, a graduate of Ecomomics from Olabisi Onabanjo University.
I started teaching during my Youth Service and also after. I have come to realize that teaching is an interesting profession where even as a teacher you also learn from student. I am very interested in taking subjects that deals with numbers and our immediate environments.
My main skill is to encourage and motivate student to learn recognizing that hen they enjoy their subject, they are more likely to experience success.
EXECUTIVE ASSISTANT TO THE CEO

Feb 2016 - Present

MORGAN CONSULTANCY SERVICES

Produce information by recording, planning, inputting, editing, copying and transmitting texts, data and emails. Support CEO's time by reading, researching and sending correspondence; drafting letters and documents; collecting and analysing information; initiating telecommunication. Maintain CEO's appointments and schedules by planning and scheduling conferences and meetings. Manage large amounts of incoming calls and customer inquiries. Consultation Assessment. High school placement to all International Schools. Handle customer complaints, provide appropriate solutions and alternatives within the time limits; follow up to ensure resolution; keep records of customer interactions, and file documents Welcome guests, clients and customers by greeting them in person or the telephone; answering or directing enquiries at the designated deck. Maintain customer confidence and protect operations by keeping information confidential. Secure information by completing database backup. Develop and carry out efficient documentation, filing system and receiver system; record meeting discussion. Maintain CEO's offices inventory by raising and managing the petty cash. Contribute to team efforts by accomplishing related results as needed. Convey, coordinate, supervise, pursue and follow up on the instructions by the CEO to the respective management staff
B.Sc Economics

Sep 2007 - Jan 2013

Olabisi Onabanjo University

M.Sc Business Administration

Jun 2016 - Present

National Open University