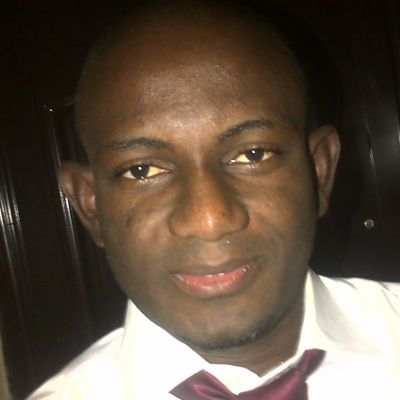 Experienced Basic Science Tutor
I strongly believe that learning should be enjoyable. Student learn more effectively when they take a genuine interest in their studies. It is the job of the tutor to spark enthusiasm in their students and tap into their motivations and passions.
I encourage my students to be inquisitive and take pride in their work and i see my job as creating a supportive environment so that they can flourish.
About

STUDENT
FAVORITE
Prepclass Tutor Since: May 2016
My name is Sampson. i am a certified graduate of Computer Engineering from Yaba College of Technology.
With my five years experience in teaching Computer Science and Basic Science, i have a dynamic and flexible approach to tutoring.
I think it is important to adjust the structure and style of tutoring to meet the needs and aims of my student.
My key aim is to raise the achievements of students beyond their own expectations with challenging and rewarding lessons.
I always keep lessons as interactive as possible, using a question and answer technique as well as engaging and creative materials.
As the examinations approach, i typically switch the focus to past papers and examination techniques so that my students develop the practical skills to deploy their knowledge.
Mastery of Computer Science and Basic Science can be really rewarding but it requires ample opportunity for discussion if my student is to grasp the bigger picture.
I have found that teaching a subject from the core concept and very basics, step by step through to the wider applications is best for ensuring a complete understanding.
Creating bespoke lessons and learning materials for every student is also essential to provide optimal learning and my students need to feel confident that they can ask any question they have.
Many people learn in different ways, but i have found that there are many topics that students find easier to master outside the classroom, where there is space to think and ask questions.
Computer and Basic Science Tutor

May 2016 - Present

Prepclass Ng Ltd

When tutoring, i focus on maintaining the enthusiasm by ensuring my students understand the material. I know there's no one-size fits all solution to why students might not being engaged with their studies, and i work closely with each of my student to find what works for them.
ND Computer Engineering

Sep 2015 - Jul 2017

Yaba Colledge Of Technology