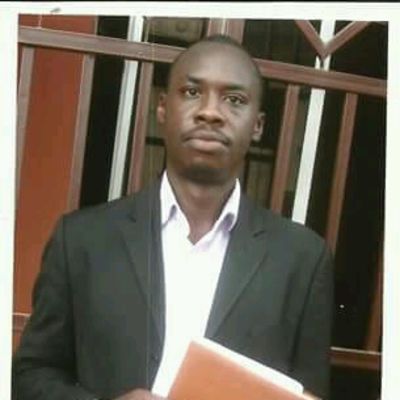 Samuel A.
Home tutor in Eti Osa, Lagos
An excellent teacher
I aim to make these sessions interactive; my absolute worst nightmare would be to ramble at you for a whole hour. Therefore, you will be asked lots of questions, so we can identify gaps in your knowledge. I have found over the years that actively engaging in the content makes it not only more enjoyable but also helps student to remember content better.
Levels Taught: Junior Secondary, Upper Secondary, Exams
About

STUDENT
FAVORITE
Prepclass Tutor Since: September 2015
I have over 15 years worth of experience as a school teacher and a private home tutor. I have prepared more than 200 students and candidates for various school examinations, local/international examinations which include IGCSE, SAT, TOEFL, GRE, WAEC, NECO, UTME, among others.
I am passionate about imparting knowledge. I enjoy teaching and it gives me great pleasure to be one of those helping to chart a career path for the learners l handle from time to time. I am particularly always interested in discovering the weaknesses in learners and adopting peculiar strategies to ensure a progressively improved performance.
My partnership with Prepclass Tutors has exposed me to a lot of training, skills, manpower development, and instructional know-how to be better at what l do. I am committed to meeting whatever academic set goals l am given and to deliver according to expectations. I do not compromise on standards.
With the experience I have gained from previous work places, I believe perfection in learning can be achieved if a child's ability to assimilate is discovered using the right method to impart knowledge. I believe in delivering quality service to produce excellence and I try to build a good relationship with my students as this allows them to communicate more openly by expressing their concerns which creates a more suitable environment for learning.
I will ensure there is effective use of discussion and analysis between myself and my students in order to successfully understand new concepts or just revise learnt material effectively.
My goal is to inspire, motivate and challenge my students to discover their purpose and strive along side my students to achieve them.
Senior Science Teacher

Aug 2013 - Jul 2016

Ebenezery Heights International School

I helped process approvals for writing of WAEC and NECO examinations at the senior level for the school. I prepared students for the first ever WAEC/NECO examinations written in the school and the performance of the students was excellent especially in the Chemistry examination which I prepared them for.

Senior Chemistry Teacher/College Supervisor

Nov 2016 - Jul 2018

Gracity College

I taught various subjects (Chemistry, Computer Studies, Data Processing, Basic Technology, Geography and Biology. I also worked as the head of the school's disciplinary committee. I was also a member of the academic planning committee, I was actively involved in planning the school's timetable and examination coordination. I helped reposition/rebrand the college for growth and to give useful input towards raising/lifting the standards of the Science department of the school.
B.Sc Pure and Industrial Chemistry

Aug 1998 - Sep 2003

Ladoke Akintola University of Technology