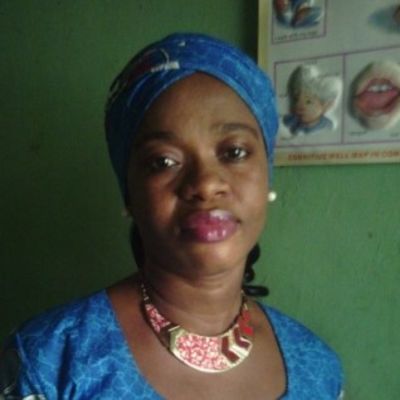 Sarah S.
Phonics Tutor
Experienced Phonics Tutor
Phonics is the basic instruction that teaches the relationships between letters and sounds. It involves learning how to connect the sounds of spoken English with letters or groups of letters that create sounds. Phonics teaches us to use these relationships to speak, read, and write words.
There are a variety of skills i tackle when teaching Phonics, from individual letter sounds, blends, diphthongs, consonants and vowels, and not to mention, "the rules" and exceptions. It's a lot to learn, but it can also be fun! I truly enjoy these lessons, because phonics gives a good foundation for other learning!
About
My name is Sarah, I graduated from Ambrose Alli University Ekpoma, with a degree in Mass Communication. With over 5 years of teaching experience both as a private tutor and a school teacher, I have taught English Language to both Primary School and Secondary School Students.
I find that the most important feature of tutoring is the ability to adapt to the specific needs of the student. The range of students I've worked with has proven to me that no student is incapable of learning and understanding, as long as they are given the right environment, and I strongly believe that a personal tutor can provide that.
Getting to spending time with the student individually means I can get to know their unique personality and learning strategies, and use that to turn exam content, application processes, or classroom goals into something familiar and approachable.
I also engage as much as possible with the natural interests of each student, and seek diverse and inspiring methods of teaching.
Education
BA Mass Communication




Oct 2001 - Oct 2005

Ambrose Alli University
Experience
English Language Teacher




Jun 2013 - Jul 2016

Laura Stephen's School

Improved the students' English Language Experience

Teacher




Jan 2017 - Present

Child of Promise School

Prepared the students for internal and external examinations.

Competent English Language, Phonetics and Public Speaking Tutor




Feb 2016 - Present

Competent Tutor Prepclass ng Ltd

My approach to tutoring is to start with questions. In my opinion, that is the only way to assess the student's current understanding, sometimes they are already halfway there. Then, I take the aspect that wasn't quite right and try to ask more questions in an attempt to lead the student to the right answer, but using their own thought-processes, so that on an exam, they are able to reason through it themselves. I have been told that I have a gift for communication, and I able able to cater a message to the student's needs.