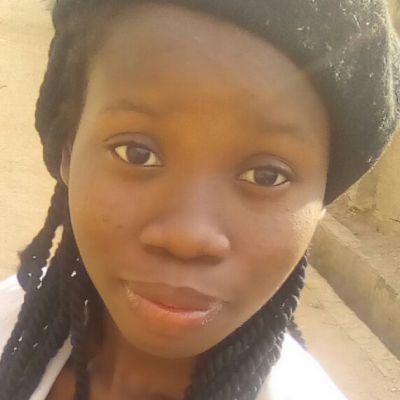 Taiwo F.
Verbal Reasoning Tutor
Experienced Teacher
I believe effective tutoring is about delivering complex concepts in simple terms with patience, enthusiasm and encouragement. Surely, teaching skills and initiatives that students can then forever more rely upon, such as word association and memorization through recalling related experiences, is the best legacy any tutor can have.
About
I believe that my responsibility as a tutor is not only to teach my students the necessary content, but also to arm them with all the necessary tools they will need to enjoy taking their learning far beyond our sessions.
I also like to engage my students in conversations that take us well beyond the sometimes restrictive syllabus.
The second major tool I aim to pass on to my students is perhaps a little more mundane but one that I believe to be equally as important; organisation. Not just in the practical sense of effective note taking and filing but also in relation to a students ability to organize their own thoughts.
A well organised mind is much more adept at problem solving because it grants students the ability to take a step back and see the bigger picture.
I help my students to do this by talking often and in depth with them about problem solving in general and how we can apply the same techniques across a huge range of subjects and questions. It has often been said that education is less about learning facts by note and more about training yourself to think about the world in a different (and hopefully more useful) way.
Having worked with a great number of students over the years, I have found that each of them learn and makes sense of their subjects in very particular ways. As such, I always try to match my teaching style with the learning style of my student.
I have a great interest in learning strategies and understanding the myriad of ways in which pupils absorb information.
Education
B.Sc Political Science




Mar 2012 - Sep 2016

Ekiti State University, Ado Ekiti
Experience
Subject Teacher (Economics, Computer Science & CRS)




Jan 2018 - Present

Geth-Gol Schools

I teach Economics, Christian Religious Studies and Computer Science for SS1-3 students. I prepare a detailed lesson plan in accordance with the WAEC syllabus. I ensure assignments are issued to students on a weekly basis to evaluate their understanding of the topic that has been taught.

Private Tutor




Feb 2018 - Present

Prepclass Home Tutors

I have taught students in Primary 1, 2 and 4. In teaching them, I ensured I created lesson plans to enable meet the individual needs of these students. I also make sure to do an assessment to ascertain how beneficial my sessions have been to the children. I liaised with the parents and Prepclass Home Tutors to deduce means by which we can improve the performance of the children.

Subject Teacher (Government and Civic Education)




Oct 2017 - Dec 2017

Hebron Educational Consult

I taught Government and Civic Education to students preparing for JAMB and IJMB. I created a plan to teach them to ensure all topics ere covered before they took the examination, I made use of past questions to deduce the pattern in which questions are set and to teach them how to answer these questions if they come across them in the examinations.

Assistant Subject Teacher (Civic Education)




Feb 2017 - Dec 2017

Ilorin Grammar School

I assisted the main Civic Education subject teacher. I helped to grade tests and exam sheets, mark the notebooks of students. I took up the class when he was totally absent.