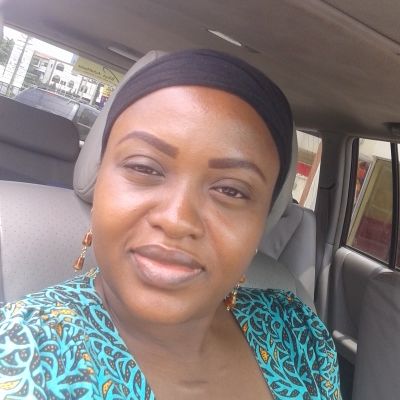 Titilope A.
Mathematics Tutor
Mathematics has evolved significantly over the past decade. I have found that students are now required to have a deeper understanding of why they are applying rules or processes in a mathematical context. Therefore I endeavour to part this knowledge on my students so that they can enjoy Maths and see it for what it is. I still find Maths fascinating, even to this day, and I love to share my enthusiasm for the subject. My primary focus is on exam style questions so that pupils become accustomed to problem solving and the language used in order to be more adequately prepared.
About
My name is Titilope, I am a graduate of Animal Science from the University of Benin. I'm a hardworking, dedicated, honest and committed woman who understands the importance and necessity of a good and solid foundation for children. I love relating with children especially teenagers, I'm flexible in my teaching styles and I love creating a free yet disciplined learning environment for my students.
I am a fun loving individual who is extremely passionate about Mathematics and helping children learn it in a fun way. I really enjoy showing students that it is actually an easy subject and building up their Mathematical confidence is an important part of my lessons. I believe that the main key to be successful in Maths is self-confidence!
I have excellent communication skills and am very approachable. Students are always comfortable in asking me as many questions as they need to in order to understand the subject. I always remind them that "There is no such thing as a silly question! The more questions you ask the quicker you will learn".
Each child is different which means that I tailor each of my lessons to suit each student. I have many different teaching techniques to ensure that I am able to explain, what may seem like a complex topic, in a simple and effective manner.
Mathematics is a maze of many concepts. Too often students try to memorise them which requires intense hours of repetition with little understanding. I like to bring these concepts into an understandable reality so that the student does not have to memorise. They now understand it. Once they understand it, they do not need long hours of intense repetition. I believe that you cannot forget something you understand but it is very easy to forget something that you have simply just memorised.
My desire is to build confidence in their young minds that they can conquer their fears (especially in mathematics) if they set their hearts to it and then I guide them into "trying things themselves" academically and other wise. I am God fearing; as a mother who still has a mother I believe that children should exhibit good morals
Education
B.Sc Animal Science




May 2002 - Dec 2008

Obafemi Awolowo University
Experience
Mathematics Tutor




Nov 2015 - Present

Tutor Prepclass ng Ltd

I have found that a friendly, calm and patient approach to each student helps them to feel comfortable talking about the specific areas they find difficult. In this way I am able to tailor lessons to suit each student, adjusting the speed at which we tackle each subject to reflect their individual needs. Here students and parents alike have appreciated my ability to creatively explain and think about topics for students with a range of different learning styles until we find a method or formula that works for them. Once a subject has been learned for the first time, it is important to me to make sure that students are confident and comfortable with each topic that they will face under pressured examination conditions. To do this I use a mixture of repetition within lessons (circling back to questions on a specific topic periodically) and monthly topic revisions.