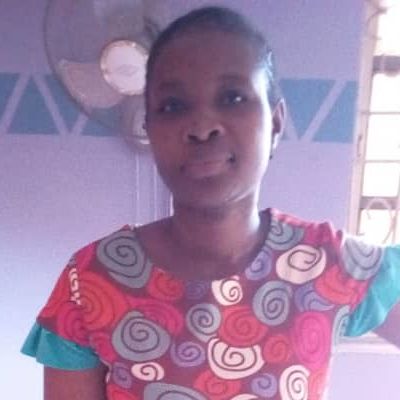 Tokunbo-Ola J.
English Language Tutor
About
I'm an experienced teacher who can teach the British curriculum and Nigerian curriculum, I have taught children at nursery and primary stages.
As a qualified teacher I believe I have an extraordinary opportunity to assist and support children through their individual learning paths. I take this opportunity seriously because I understand that it can have a great impact on children's lives and on the type of society we are helping to create.
I'm committed to not only using my knowledge and skills in the classroom, but also and more importantly, to be an integral part of my student's development. This sincere interest in the pupils' personal growth has been my primary motivation when I teach my students
I believe that a positive and confident attitude towards the academic subject being studied can be hugely beneficial in terms of results, and I try to engender this by providing a supportive yet challenging relationship and environment for study.
I think the most important quality in any tutor is patience. My first step is to perform an assessment of the student; this, along with a comparison of the student's academic goals, forms the basis of our lesson plan. I listen closely to the family's goals in order to tailor my approach specifically to that student.
I thoroughly enjoy tutoring each of the subjects I teach, and hope that I can transmit my enthusiasm and energy to my pupils.
Education
BA Business Administration




Aug 2015 - Jan 2018

Lagos State University
Experience
Class Teacher




Aug 2018 - Present

Skyhigh School

Basic 2 class teacher 1. Conduct an assessment with my students before I begin to plan the style of tutoring that best fits them. 2. Creating interesting lesson notes and drawing out interactive plans to carry out these lessons. 3 Created and maintained a serene and fun learning environment while also keeping the students occupied with learning enabling activities. 4. Gave out Classwork and Homework to assess the assimilation of the students while also correcting them if they err. 5.Prepare and give out exam and test questions based on the curriculum and what has being taught.

Class Teacher




Mar 2006 - Jun 2010

Saint Peter and Paul Nursery and Primary School

I taught the Nursery and Primary level I assessed my students to discover their strengths and weaknesses I adapt my lesson plans to suit the tutees learning style I ensure that the recommended curriculum is being used whilst teaching my students I assign homeworks, tasks after lessons have been completed I conduct revision of lessons before examination or tests begin.