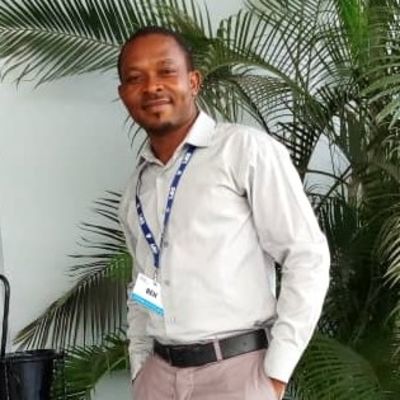 Inspiring Mathematics Teacher
I ensure I am highly supportive and constructive when teaching because students tend to have a phobia for anything that has to do with calculation/figures.
I also ensure I break down topics to less complex pieces that will allow the students assimilate/understand better.
Levels Taught: Lower Primary, Upper Primary, Junior Secondary, Upper Secondary
About

STUDENT
FAVORITE
It is my desire that pupils/students see education beyond the classroom thing and they understand this as a major input in their critical and problem solving skills which is required of every 21st century learner.I am resourceful and I always meet deadlines.I make sure my sessions with students are always impacting, leaving a good note about the subject always.I make sure my sessions are practical and this makes the subject easier to relate and recall also for the students.
I have vast experience as a professional teacher and as a private tutor and I have been able to successfully teach a vast number of students of various ages and levels across the primary, junior and senior secondary school levels. My job has been to either guide them to keep afloat in their everyday school work, help improve their performance, pass various school examinations such as WAEC, NECO and other entrance examinations at both national and international levels.
It is imperative to set clear goals with each individual tutee and over the course of the lessons, achieve these goals in a direct and rewarding manner.
Subject Teacher (Chemistry and Basic Science)

Jul 2017 - Present

Covenant Hall School

I teach Basic Science and Chemistry to students in the junior and senior secondary school sections respectively. I teach with the aid of a detailed lesson plan which I create on a weekly basis and I ensure it is in line with the school's curriculum. I teach both the theory and practical aspects of both subjects to ensure rhe students are thoroughly grounded in the subject. I conduct evaluation and assessments on my students to help me measure their performance and how much they were able to grasp the topic taught to them. I enlighten them on personal hygiene and morals and I also conduct the daily assembly.

Class Teacher

Apr 2016 - Jul 2016

Manor School

I taught students at the primary level, I did this with the aid of a lesson plan/scheme of work. Searched for materials to be used for the lessons, encouraged students to participate in the lessons, making sure subject or topic taught is understood by students, monitoring progress, and maintaining attendance records, giving regular assignments to always keep the students occupied and updated before a new class. Liaising with parents and the school management on how best to encourage students to do better.
B.Sc Education And Chemistry

Sep 2010 - May 2014

University of Ilorin

B.Tech Education And Chemistry

Aug 2002 - Jul 2004

College of Education, Oju