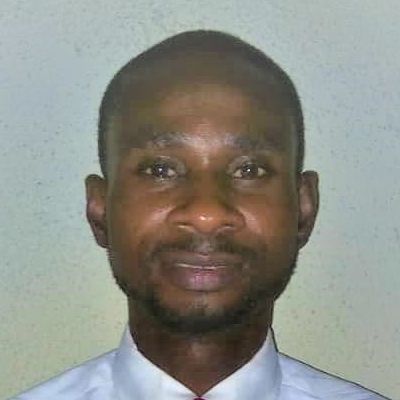 Excellent Computer Science Teacher
The world is fast evolving to a global village, it is therefore important that we start from an early stage to educate children on the limitless opportunities it offers to them academically and also for technological growth.
About

STUDENT
FAVORITE
I am a dynamic teacher with vast experience in preparing students for entrance examinations into various schools.
I am proficient in Mathematics, Physics, English Language, Social Sciences, Basic Science and Technology.
I make sure to properly understand the learning style of each student I come across at the beginning of every session, I then tailor my own teaching processes and plan to enable me meet the needs of that student.
I also ensure I pay attention to every single detail as it concerns the learning process of my students.
I believe it is highly important I set clear goals along with the student at the beginning of every session and as we achieve it, we tick it as done. I have found that this goes a long way in affecting the child's mindset, when they realize that nothing is impossible for them to achieve.
Lastly, I have also come to understand the importance of communication and bonding in the teaching profession. It is important to me as a teacher that I am able to effectively get whatever I am teaching across to my student in such a way that he/she understands it fully, it is also important to me that my students are able to communicate and relate to me without any forms of barrier at any point in time.
I also have a constant desire to always advance my own knowledge, this energizes me as a tutor, and I believe that communicating this enthusiasm allows me to stimulate both the curiosity and diligence of my students.
I am currently a teacher at Busy Minds School and I have attended the following training to strengthen my capacity as a teacher: Effective Teaching in the Classroom, Effective Communication Between Students and Teachers, Lesson Preparation, etc.
All of these and much more have helped me get better at my job as a teacher.
Mathematics and Science Teacher

Apr 2018 - Present

Busyminds School, Lekki Lagos

Plan curriculum and learning sessions in a way that focuses on the child making use of relevant instructional tools Assess students' performance and recommend further work or reinforcement worksheets for them Spear head tutoring initiatives to improve student grades while giving special attention and consideration to the weak ones Conduct small group and individual classroom activities with students based on differentiated learning needs to ensure all students are learning at full potential Employ assessment tools and proactive strategies to improve instruction methods.

Subject Teacher (Science)

Nov 2012 - Jan 2016

Greater Reward Academy

As a subject teacher at Greater Reward Academy, I taught Science to students at the junior secondary school level.

Class Teacher

Feb 2011 - Oct 2012

Sandville Private School

As a class teacher at Sandville Private School, I taught children at the primary level.
ND Mathematics

Oct 2009 - Sep 2011

Yaba College of Technology. Lagos