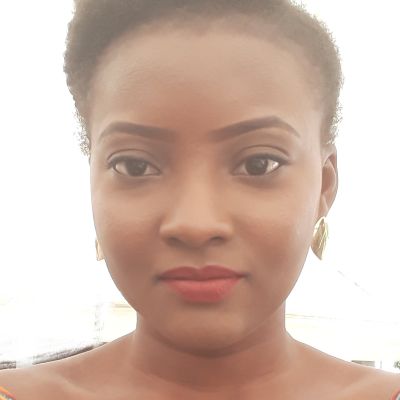 Anne F.
English Language Tutor
Eloquent English Language Tutor
During English Language lectures,
i am able to help a lot with examination and essay writing techniques.
Essay construction are things i am very confident in teaching.
Meanwhile, my studies into memory lend toward useful techniques in both remembering and understanding information.
About
My name is Anne. I am a graduate of Electrical/Electronic Engineering from the University of Ibadan.
Through my four years experience teaching Mathematics, English Language, and Biology, i have come to believe one-to-one tutoring to be an incredibly important aspect of education.
Tutoring offers a great environment where my students can learn efficiently and for confidence to grow, allowing them to quickly gain a strong development in the specific subject area.
For each student, i design the tutorials to best develop their specific learning and concentration ability, with a view towards gaining context and understanding of the subjects in preparation for examinations.
I am an understanding, empathetic and fun tutor who is patient and able to vary the ways in which to learn.
Personal mentoring is the side of tutoring that i relish: it's not just about teaching information, it's about instilling a passion for the subject, and the skills for personal study.
Hard work is essential, but it should be engaging, not drudgery.
My work as a tutor is all about working with my students, to help them understand what they need most to move forwards. Whether that means targeted practice to build their skills and subject knowledge, or working to build and develop their confidence and self-belief, it's all about close focus and educational understanding.
Education
B.Sc Electrical / Electronic Engineering




Sep 2007 - Dec 2012

University of Ibadan
M.Sc Biomedical Engineering




Jun 2014 - Nov 2015

University of Lagos
Experience
Mathematics, English Language and Biology Tutor




Jul 2015 - Present

prepclass Ng Ltd

I find that patience and attentive listening are key skills as a tutor in enabling understanding and instilling a positive work ethic in my students. I am also alert to the fact that current examination assessment objectives demand specific techniques and demonstrations of skill from candidates, and therefore that a coherent understanding of these specific examination techniques can be crucial to securing the highest grade.

Engineer 1




Jan 2017 - Present

Federal School of Biomedical Engineering

I lecture in the school. The school currently runs ND Biomedical engineering. The courses I take generally focus on biomedical engineering, electrical and electronics.