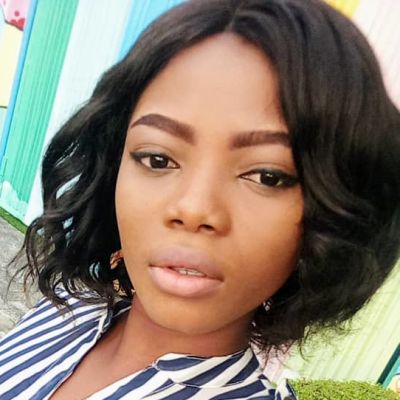 Excellent Teacher
The importance of reading cannot be overemphasized. Reading sets the up to become successful in the future, it helps them develop their language skills, it enhances their concentration, etc.
Levels Taught: Nursery, Lower Primary, Upper Primary
About

STUDENT
FAVORITE
My name is Happy, I am a graduate of Education and Economics from University of Port-harcourt. I am an Enthusiastic, committed educator with innate ability to understand and motivate children with over 2 years experience in tutoring. I make sure to work closely with each child to determine the ways in which they learn best; their interests, strengths and weaknesses, I incorporate whatever feedback I get from them into my tutoring methods and process thereby creating a tailor-made learning experience.
I ensure my sessions are not only academic oriented but also have a positive impact on the child.
I am very passionate about making students sound socially, morally and psychologically. I create a supportive classroom atmosphere where students can feel comfortable communicating with me and I work towards providing correction and feedback for them at all times.
I enjoy using creative activities to make my sessions highly interactive and fun.
Teacher

Jan 2017 - Present

Belleza Bambini School

At Belleza Bambini School, I teach children with the age range of 3-6. I teach them with the Montessori method and also a blend of the British curriculum.

Private Home Tutor.

Oct 2018 - Present

Prepclass Home Tutors

Teach different subjects and assist students with assignments and preparation for exams.
B.Tech Education & Economics

Sep 2012 - Nov 2016

University of Port Harcourt