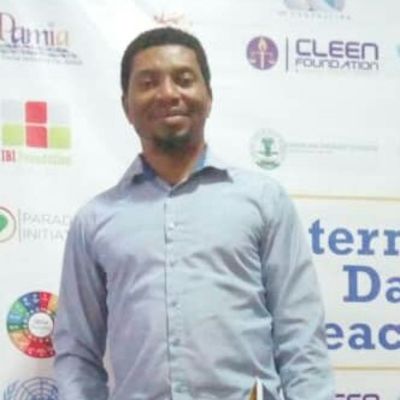 Isaac K.
Phonics Tutor
An experienced Phonics Teacher
Phonics is a branch of linguistics where the sounds and physical properties of human speech sounds are studied. Phonics reading is highly essential in every child education.
I believe teaching children phonics will help them in many ways in life. In the first instance, phonics reading is very important in helping children to learn how to spell words. It will be impossible for a person to spell any word correctly if the person is not able to recognize the sounds of the letters used in forming the words. When a child is taught phonics, the child will be able to recognize sounds in words and will be able to spell them correctly.
In my years of experience as a teacher, I have realized that children have problem in reading because they are not able to recognize the sounds of the letters of the alphabet in the words they read. Phonics reading will help children to recognize and associate sounds of the letters of the alphabet in the word they read. This will help them to improve in their reading skills and efficiency. In other words, it will be difficult for a child to improve in his reading skills if the teaching of phonics is removed from their curriculum.
Phonics reading helps also to increase a child's fluency in reading. Fluency in this context is not limited to reading fast. It also means reading text accurately. When a child is taught phonics properly, the child will find reading easy. The child will not only read accurately but also quickly. Reading quick and correctly is another benefit of phonics reading.
Phonics reading is also necessary for the improvement of a child's reading comprehension. It is impossible for somebody to understand a word that is not properly pronounced. When a child learns how to pronounce a word very well, the child will be able to comprehend what he or she reads. Reading comprehension is another benefit that can be derived from phonics reading. Phonics reading will also help a child in acquiring more vocabulary on daily basis. When a child is able to pronounce a word correctly, the child will be able to understand the word. Children normally use in their words that they understand in their daily speech.
Children have to develop more confidence in themselves before they begin to vocalize more. This begins the moment they realize that they can pronounce words correctly like older people. It is only through phonics reading that children will develop the ability to pronounce words very well. So, if you want your child to develop confidence and become more vocal in the future, you need to teach him or her phonics.
About
During my course of tutoring I have been able to work with various students, and this has helped me to align my tutoring to the specific needs of the individual with younger children I like to incorporate an element of educational play, as children learn more easily if they are also enjoying the tutorial session. With older students I also create an interesting learning environment, that makes them capable of performing to the best of their ability.
I am a big advocate in making sure students are equipped with all the tools to learn that will benefit them outside of our sessions, such as organisation and effective study techniques. I believe that it is really important that students learn to break problems down in a logical way so that they have the ability to tackle problems that might initially seem foreign - whether academic or in life! I spend a lot of time asking questions to make sure they truly understand the concepts and then get them to teach it back to me as a way of clarifying their understanding. I try to come up with creative ways to learn and enforce concepts that are applicable to the real world
Education
BA English and Literary Studies




Sep 2006 - Dec 2010

Nasarawa State University
B.Tech Education




Jan 2015 - Dec 2015

City College of Education
Experience
Teacher




Dec 2014 - Present

The Future Today

taught English and Literature in English wrote lesson plans evaluate students

Educational consultant




May 2017 - Dec 2017

WOTCLEF

• In charge of developing interactive educational curricula/scheme for rescued trafficked students • Teach effective communication and increased wards confidence level • Engage wards frequently in educational counseling • Support wards socially by teaching life skills that will help them survive in the real world • Guide wards to find career paths • Collaborate/find teachers who can teach wards effectively • Compile mid-term, end-term and sessional reports