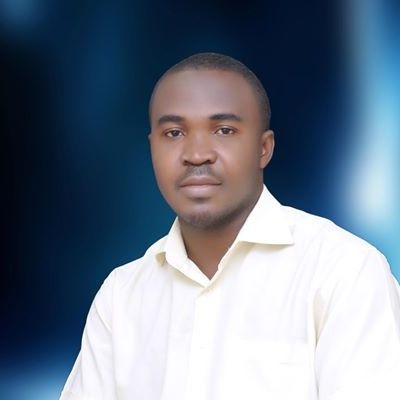 Moses O.
About
It is my fundamental belief that making lessons interesting for my students is crucial in effective teaching. This is especially so for Mathematics, where a huge amount of learning takes place while students are doing unassisted exercises.
Through my encouraging and animated approach to tutorials, I aim to instill a passion in my students, so that they will respond to such exercises with enthusiasm and confidence.
I feel that the needs of every student are unique and that one-on-one tutoring offers the ideal environment to adapt to individual students' learning styles.
Personally, I love the process of forming questions that are tailored to specific students in order to give them a deeper insight into a topic.
Having worked with a great number of students over the years I have found that each of them learn and makes sense of their subjects in very particular ways.
As such, I always try to match my teaching style with the learning style of my student. I have a great interest in learning strategies and understanding the myriad of ways in which pupils absorb information.
Education
HND Architecture




Sep 2012 - Mar 2015

Yaba Colledge Of Technology
ND Architecture




Dec 2009 - Aug 2011

Yaba Colledge Of Technology
B.Sc Mathematics




Aug 2008 - Apr 2014

University of Lagos
M.Sc Applied Mathematics




Jun 2016 - Present

University of Lagos
Experience
Subject Teacher (Physics, Mathematics and Further Mathematics)




Jan 2004 - Apr 2004

Jollat Model College

I taught Mathematics,Further Mathematics and Physics for students in SS1-3. I taught using a well detailed lesson plan which was in accordance with the school's curriculum and the WAEC, NECO and JAMB curriculum. I prepared the SS3 class for WAEC. I prepared them for practicals in Physics. I made use of past question papers to ensure the students had ideas of how questions are set in external examinations.

Teaching Assistant (voluntary)




Jan 2010 - Mar 2015

Yaba College of Technology

I taught Mathematics to students who were in the National Diploma class.

Subject Teacher (Mathematics, Physics, Further Mathematics and Technical Drawing)




Aug 2010 - Dec 2017

Excellent Mathematics Clinic

I taught Mathematics to students in JSS1-3 and SS1-3. I prepared them for various examinations such as WAEC, JAMB, IGCSE and NECO. I made use of past question papers to give the students an idea of how questions are set in these examinations.

Subject Teacher (Mathematics)




Feb 2013 - Mar 2013

Jibowu Junior High School

I taught Mathematics to students in JSS1-3. I prepared my lesson plans in accordance to the curriculum, I prepared the JSS3 students for Junior WAEC. I ensured I issued assignments and tests to students to ensure that they grasped the topic taught to them.

Subject Teacher ( Mathematics)




Jan 2012 - Apr 2012

Jibowu Junior High School

I taught Mathematics to students in JSS1-3. I prepared my lesson plans in accordance to the curriculum, I prepared the JSS3 students for Junior WAEC. I ensured I issued assignments and tests to students to ensure that they grasped the topic taught to them.

Lecturer 3 and Subject Teacher (Mathematics




Sep 2018 - Present

Topmost College of Education

I teach Mathematics to Degree students in Year 1, Pre-Degree students in Year 1-3 and students in SS1-3. I teach using a well detailed course outline and lesson plan. I give impromptu tests and assignments on a regular basis to evaluate the performance of the students and how well they understand a topic that has been taught.;